2 Pack Biolage Hydratherapie Daily Leave-in Tonic Spray 16.9 Fl Oz FREE SHIPPING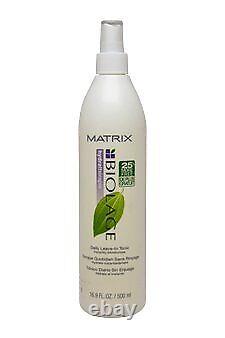 This excellent remoisturizing spray was formulated using legendary properties of botanical extracts from kelp and hops and deep conditioners. It will replenish your fine hair and improve shine and manageability.
It also contains anti-oxidants and sunscreen to help protect your hair against UV damage and environmental aggressors. Matrix Biolage Energizing Daily Leave-In Tonic will renew shine, improve the manageability, soften and add volume to your fine hair. Directions of Use: After shampooing, spray evenly on your damp hair Comb through Style as usual.