SELF-CUT SYSTEM 2.0 LED Lighted Black Lambo 3 Way Mirror with Free Educational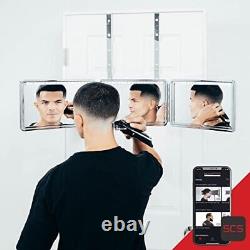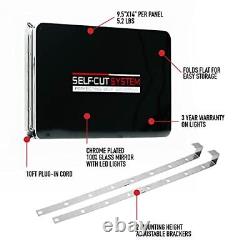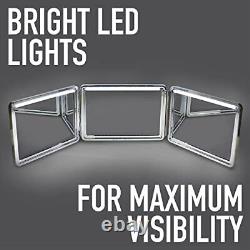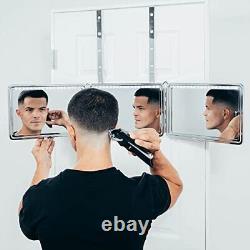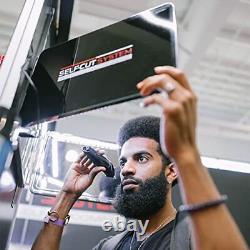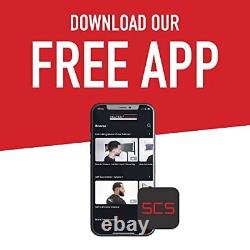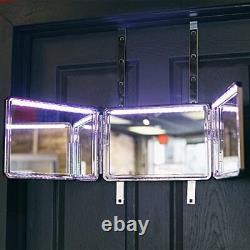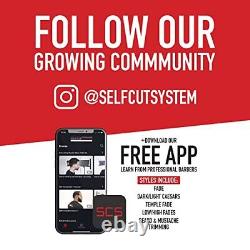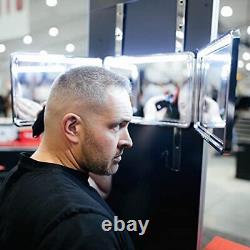 Get the power and control to make you feel your best. You are your own best barber. You know exactly what you like, now it's up to you to make it happen. The innovative Self-Cut System gives you the tools and resources you need to stay on top of the latest trends and to always look sharp and feel fresh.
SCS HEAVEN 2.0 The Self-Cut System Heaven 2.0 Mirror gives you all the tools you need to get the cut that you want. With a well lit 360 degree view, you can feel confident in the work you do. This three way mirror with LED lights offers 100% glass mirrors with a slick chrome plated design that is both durable and lightweight.
The LED lights offer a clearer view so you can get the angles and fades that you want. This mirror has durable hinges, and height adjustable brackets that hook onto any door. BALLER ON A BUDGET Looking your best and staying on your a-game isn't for the faint of heart. Most men spend hundreds of dollars a year on haircuts, not to mention the upsell of products and swag.
The Self-Cut system helps you stay on point and feeling confident without excessive spending at the barber. ONE WAY TO LEARN Self-Cut System is uniquely developed to cater to the image-conscious short hairstyle community, demonstrating step-by-step techniques for the latest hairstyles. The educational app includes easy-to-follow tutorials for trendy short styles, producing professional quality haircuts by self-grooming. THREE WAYS TO SEE The specially designed patent-pending three-way mirror makes every inch of the head visible to achieve the perfect cut every time. Self-Cut System gives men and women the power to take control of their style, from fades to caesars to beard and mustache trimming. Simply use the Self-Cut System with quality clippers or tools and expect impressive results. SELF-CUT 2.0 HEAVEN LIGHTS. It's time to be your new best friend. Become your own barber with the original Self-Cut System 3 way mirror with LED lights.
Stay confident and fresh with everything from fades to Caesar cuts LIGHT UP YOUR VIEW. Get a portable chrome plated three way mirror with LED lights for a better view. This 360 degree mirror will give you the view you need in order to get the cut and angle that you want ALWAYS FEEL FRESH. Self-Cut has been a leading competitor in the men's hair care industry for years.
Specializing in techniques for the trendiest hairstyles, the Self-Cut System App teaches you everything you need in the style-conscious urban community TAKE CONTROL OF YOUR STYLE. Self-Cut believes that you should be in control of looking and feeling your best every single day. Get the style and cut that you deserve without dropping bills and wasting time in the barber shop SELF-TEACHING APP. The Self-Cut System App teaches you everything you need to know to look sharp and secure your confidence at home.