12 Hair Styling Glued Gel Black Pigmentation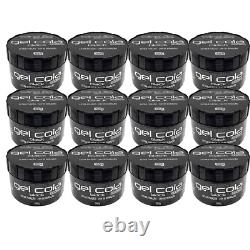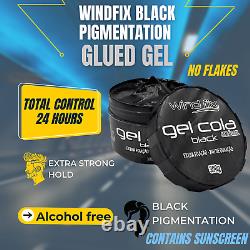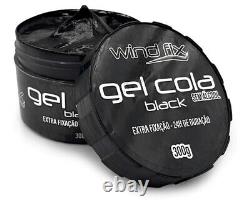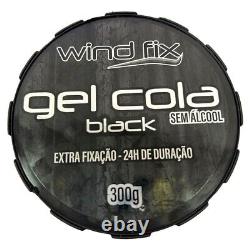 Created to provide more beauty and an ultra-modern look, Windfix Gel Glue comes to meet those who seek a more daring and stylish look. It is a high-quality gel, alcohol-free, made with selected raw materials and mild perfumes. The WindFix Glue Gel caters to the most demanding and different audiences. The alcohol-free WindFix Glue Gel was developed to provide extra strong fixation, allowing long-lasting and varied hairstyles. The formulation contains solar filter that protects the strands from sun damage.
01 Pot 300g WindFix Black Pigmented. Special formula that leaves no residues (NO Flakes). Apply on dry or damp hair a small portion of the gel and style as desired.