Axe Hair Styling Pomade Signature Clean Cut Look Medium Hold 2.64oz Pack of 12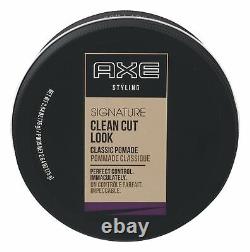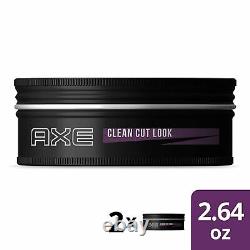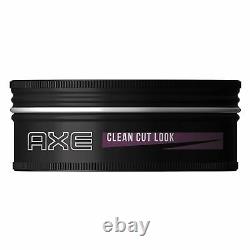 This listing is for (12) Units. Create structured styles in an instant and stay in control of your look.
Go modern or give it a retro finish, the options are endless. Girls don't like that crusty, crunchy hair you get from gels. AXE Refined gives you the hold without the hard feel for a cleancut, polished look she'll love, so you send the right signals.
AXE Clean Cut Look Classic Hair Pomade delivers a shine finish and a medium hold. This pomade for men is deal for short to mid-length hair looking to turn some heads. A little goes a long way - you only need a small amount of this hair pomade to style your hair. Perfect control immaculately without the crunch and flakes of hair gel.
Just take a finger tip amount of the pomade, then mix, rake, and comb for an easy Clean Cut style.