Aveda Purefume Brilliant Humectant Pomade 2 oz. Cobalt Blue GLASS? Vintage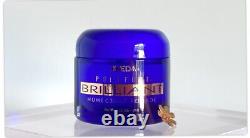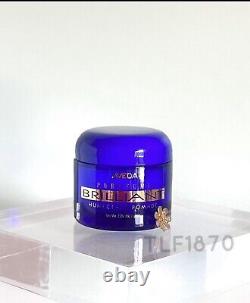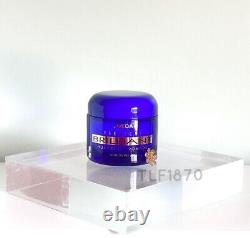 Original Aveda Purefume Brilliant Humectant Pomade 2 oz. This is the Original Aveda Purefume Brilliant Humectant Pomade in the glass jar! Product Benefits: Aveda Purefume Brilliant Humectant Pomades are concentrates of distilled flower and plant essences that give hair a polished look. Humectant pomade attracts moisture to enhance curl. Ingredient Benefits: Aqueous extracts of Aloe strengthens and repairs hair strands.
Kelp is packed with vitamins and minerals that nourish hair and promote shine. Flaxseed nourishes the scalp, preventing flaking and providing relief from dandruff. Castor oil has moisturizing properties that help lubricate the hair shaft which increases flexibility while decreasing the chance of breakage. Coconut oil has nourishing properties prone to soak into the strands of your hair, providing moisture to tame frizz and heal breakage. Active Ingredients Include: Aloe, Kelp, Flaxseed, Castor Oil, Coconut Oil, Palm Oil, Geranium and Grapefruit seed.
Please See Our Store For More Aveda Products. Please Note ALL Tops, Seals and Caps are Parafilmed on ALL Items Containing Any Form of Liquid To Prevent Leakage.