Widi Care Kit Higienizando e Hidratando a Juba Cleaning/Hydration for Curls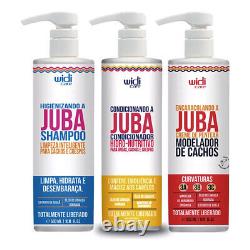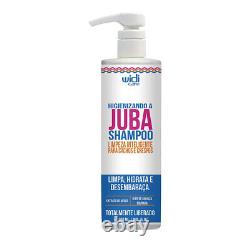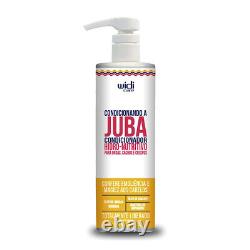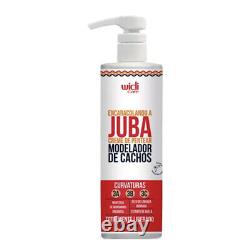 Widi Care Kit "Higienizando, Condicionando e Encaracolando a Juba" Cleaning and Hydration for Curls. The " Sanitizing, Conditioning and Curling the Hair " kit consists of a set of hair care products that includes a shampoo, conditioner and curl curler. All products are formulated with moisturizing and nourishing ingredients, such as coconut oil and D-Pantenol, and are sulfate- and paraben-free. This kit is ideal for those seeking a complete hair care routine, as it offers both the cleansing and moisturizing needed to keep hair healthy, shapely, and beautiful. In addition, the products have a pleasant, mild fragrance, which can be a bonus for those who like scented products.
This kit is indicated for the care of curly and frizzy hair, delivering perfectly defined locks! Apply the shampoo to the scalp and gently massage to total satisfaction. Then apply the conditioner over the entire length of the hair and leave it on for a few minutes.
Finish by applying styling cream lock by lock using a comb. Knead the hair and let it dry naturally or with the help of a diffuser.
Hair defined, clean, smelling and moisturized. 1 - Widi Care Shampoo Intelligent Cleansing for Waves and Curls 500ml/16.9 fl. 1 - Widi Care Conditioning Hydrating Nourishing for Waves and Curls 500ml/16.9 fl.
1 - Widi Care Curly Molding Combing Cream 500ml/16.9 fl.