Aveda Original Purefume Brilliant Spray-On? For Hair? Vintage! Glass Bottle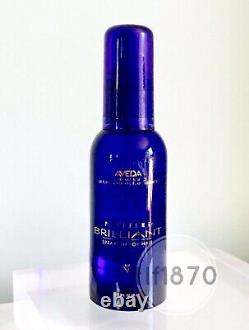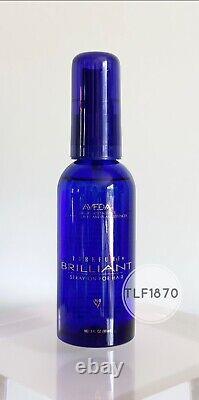 RARE Aveda Original Purefume Brilliant Spray-On? This Is the Original Aveda Purefume Brilliant Spray-On For Hair! Product Benefits: Aveda Brilliant PureFume Spray-On is processed to preserve the rich plant nutrients and provide incredible shine!
Also helps tame frizz and eliminates flyaways. Ingredient Benefits: Vitamin E helps replace that protective layer and brings back shine. It also helps to reduce breakage and protect hair from damage. Vitamin B5 helps nourish and strengthen the hair follicles to promote hair growth and prevent hair loss.
Palm oil helps reduce hair loss by promoting the growth of thicker and stronger hair while slowing the appearance of grey hair. Rice Bran oil helps repair brittleness, dryness and damage as well as contributing to the hairs softness and moisture without leaving a greasy, heavy residue. Geranium oil cleanses the scalp and helps regulate sebum production.
Active Ingredients Include: 40% Alcohol, Palm Oil, Mixed Plant Oils, Vitamin B5, Vitamin E, Rice Bran Oil and Geranium Oil. Please See Our Store For More Vintage Aveda Products. Please Note ALL Tops, Seals and Caps are Parafilmed on ALL Items Containing Any Form of Liquid To Prevent Leakage!