OR & MIEL KERATINE BRÉSILIEN TRAITEMENT biologiques KERATIN CURE LISSAGE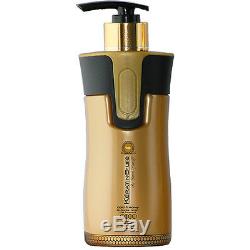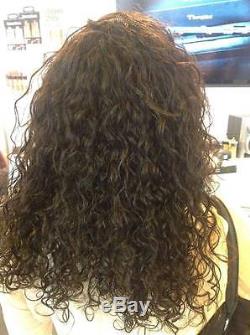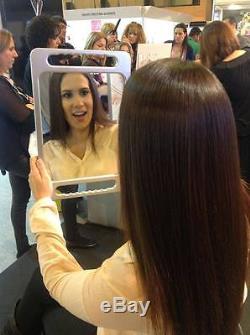 Please be aware that all orders have a signature confirmation that protects both the customer and company. This is our standard procedure and not a guarantee.
ATTEMPTS TO DELIVER YOUR PACKAGE : Please note: If the carrier cannot deliver your order, the package is delivered back to us. IF YOU RECEIVE THE WRONG ITEM : We work to make every order correct. PLEASE BE AWARE, IN CASE OF INTERNATIONAL ORDERS. Keratin Cure will not be held responsible for any applications not performed correctly and that are not performed by licensed Keratin Cure professionals. Keratin Cure cannot guarantee the desired results while using other types of Pre-Care or After-Care Shampoo or Conditioners in combination with a Keratin Cure treatment. KERATIN CURE OR & MIEL BIO or brésilien traitement de kératine. Traitement de kératine est un tout organique système innovant de la technologie brésilienne de redressage.
KC GOLD & MIEL BIO émane une brillance luxueuse de la racine à la pointe qui est conçu pour tout genre de cheveux et riche en vitamines et minéraux pour une aide supplémentaire de besoin d'hydratation d un jour a l autre. Instructions: Appliquez une petite partie sur les cheveux mouillés et masser dans la mousse.
Pour meilleurs résultats, terminez avec KC OR ET MIEL BIO APRES TRAITEMENT Conditionner. 1 Lavez les cheveux deux fois avec KC Clarifiant Shampooing. Rincez bien et séchez les cheveux avec une serviette.
Pour boucles serrées et cheveux vierge laisser le shampoing de 7 a 10 minutes pour assurer que tous les cheveux on reçu le traitement. 2 Séchez avec une chaleur modérée. Appliquer KC MAX CHOCOLAT BIO traitement avec un pinceau de couleur par ¼de pouce de l'article de la racine.
Entre 20 a 25 minutes. 4 séchez à feu moyen standard.
5 pou une brillance ultime et brossage facile appliquez KC silicone & cure hair sérum avec modération aux cheveux complètement. 6 Séparez les cheveux et utilisez le kératine cure fer a repasser section par section a une température de 320 f/160c pour haut levé cheveux et 350f/176c pour cheveux plus résistant. 7 attendez que les cheveux refroidisent. Lavez les cheveux avec Kératine cure post shampoing chocolat, et miel or BTX pina colada shampoing lissant peut aussi être utilisées. (il est déconseillé de laisser le traitement sur les cheveux plus q une soirée). 8Appliqué Keratin cure deep masque conditioning (chocolate , gold &honey or BTX disponible) et laissez le pour 10 minutes pour mouiller les cheveux. Précautions: Conserver à température ambiante et hors de la portée des enfants. Dans le cas d'une réaction indésirable à la peau ou les cheveux, s'il vous plaît arrêtez d'utiliser le produit immédiatement. Items you will need for a successful Keratin Cure straightening/repair hair treatment: 1. For even better results 6. Get it all with our READY TO USE KITS. IMPORTANT NOTES : PLEASE BE AWARE, IN CASE OF INTERNATIONAL ORDERS. Message us today for your free Keratin Cure Consultation! The item "OR & MIEL KERATINE BRÉSILIEN TRAITEMENT biologiques KERATIN CURE LISSAGE" is in sale since Wednesday, August 11, 2010. This item is in the category "Beauté, bien-être, parfums\Cheveux\ soins, coiffure\Produits coiffants, modelants". The seller is "keratinecure" and is located in MONDE ENTIER. This item can be shipped worldwide.